The Erotic Experiment
- By Bahram Maskanian
Erotic Experiment is a new, none threatening and none competing means of sexual arousal, for increasing and jazzing up one's level of erotic excitement, delivering a high level of sexual ecstasy. Erotic Experiment is an organic and viable alternative to all other forms of prerecorded adult entertainment.
Effectively concentrating on one's intimate environment and lover with our eyes glued to the TV screen is an impossible task. The truth is that using porn as a turn on will causes unrealistic expectations and it will gradually reduces, erodes and diminishes the level of romance, intimacy, sexual energy and excitement between lovers.
The typical erotic videos, or porn movies are to say the least unrealistic, degrading and distracting, it is not easy to watch something while busy doing something as important as having sex, or making love, which obviously requires one's full attention for optimum level of intimacy and performance. Sex takes place between one's ears, not between one's legs.
Women have been compelled to compare themselves and compete with actresses and models in modern history. In any given porn video, one sees many desirable, sexy, but easy female porn whores, acting as a brainless "cum-bucket", phrase used by their male porn whore counterparts, referring to the females.
At the same time the ignorant men are also obliged to measure up, comparing themselves to, and compete with the male porn whore's physical and behavioral manners, exhibited in these highly degrading fuck videos. Fantasizing about doing what these misogynist pricks (men who hate women) are doing to the females and try to imitate them.
One of many highly hazardous and awful fuck acts, performed by these porn whore men is having sex with the female and alternating between fucking her pussy, her butt and putting it in her mouth all in the same act, with obvious and total disregard to the health of the females, and the ignorant men and women who will be watching and mimicking these porn whore's videos.
Why are these porn female and male folks are whores? Well, they have sex for money, which is clear act of prostitution, just because someone is video taping it, it does not make it an art form. The absolute fact is that porn is dehumanizing and degrading to women, watching porn is highly addictive and destructive to any romantic relationships.
Personally, I am a firm believer that one has an absolute right to do what one may find pleasing, with one's body, as so long as one's actions causes no harm to another. I am also in favor of legalizing prostitution.
On the other hand, our Erotic Experiment playing softly in the background will be highly suggestive and stimulating. Audio voyeurism with soft and soothing sound effects filling the air is far more energizing, engaging and conducive to experiencing highly intimate lovemaking and romance.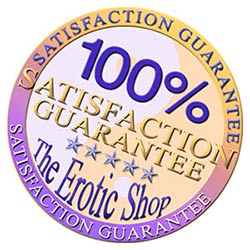 Imagine you and your lover / partner holding each other in a foreplay, listening to sexy horny voices of a few sexually charged women, sitting around log burning fire at the beach, reminiscing, talking about their sexual experiences. - Their sexy erotic voices, softly permeating all around you, while you are feeling their highly arousing erotic ecstasy and uplifting sexual energy, stirring up an intense level of excitement and climax, adding and increasing your level of sexual elation and anticipation between you and your lover.
All of the Erotic Shop clients receive a complimentary Erotic Experiment CD.
There is also the "Adore Me" album, one of a kind highly titillating CD, featuring very unique and exciting erotic dance songs coupled with sexy and arousing rhythmic music. - The album consists of 6 highly stimulating, melodic and provocative songs with explicit lyrics. - "Adore Me" is a fusion of Persian belly dancing, Samba, Mambo and Rumba melodies, with a touch of alternative world sounds and reggae beats. 3 of the Adore Me album songs are with sexy soulfull, jazzy female vocals and 3 are instrumental.
The "Adore Me" album highly entertaining and meaningful songs are written based on my many females friends points of views, reflecting and amplifying 21 century women expectations, desires and needs for enjoying and maintaining a healthy intimate and romantic relationship. The deliberate use of a few explicit words in "Adore Me" lyrics is for capturing lovers' attention, particularly males' attention.
Satisfaction guarantee, we are confident that you are going to love and enjoy our "Adore Me" and the "Erotic Experiment" songs and idea, so much so that we are offering 100% money back guarantee. If you wish to purchase the any of the CDs please click on their buy button below.
Adore Me and the Erotic Experiment albums are $14 dollars each, including shipping. The Love and Live album is $22 dollars, including shipping within U.S. Please send your check, or money order, made to: Jadue, Inc. to the address below:
Jadue, Inc.
6102 5th Ave, Unit 205390
Brooklyn, NY 11220
Due to the - R - rated nature of the Erotic Experiment content we are unable to provide sample. But we are offering 30 days money back guarantee.
Please LIKE our page on Facebook and tell us your comments, or suggestions.